Frequently Asked Questions
Will the Farm Clinic Inc. sample in my area?
We cover several geographic areas with offices in Indiana, Kentucky and Missouri.
How much will the program cost?
The Farm Clinic charges a onetime acreage fee upon the delivery of a soil report, which varies according to geographic and total acreage sampled. The sampling and tests are detailed enough for development of a yearly fertilization program for four years. However, to spot problems, we recommend yearly visits for tissue testing.
Why should The Farm Clinic test my soil?
The Farm Clinic soil test will increase your profit potential.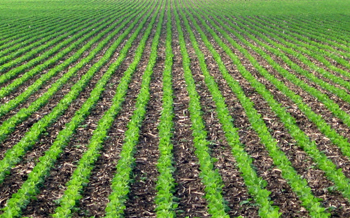 Grid sampling technique stepping off each soil sample location
Color-coded maps so the owner can visualize the fertility condition of each field on his farm
Professional field consultants with agricultural degrees provide unbiased, experienced research, not sales-oriented opinions
Reliable soil testing in our own laboratory, completing 50,000 samples per year
Time savings for the farmer

Devote time to other segments of your farming operation
Lead time to prepare for and prevent problems
Better and less time-consuming records
Didn't find the answer to your question? Fill out the form below to to ask an agronomist directly
Ask an agronomist